As you read this, I'm most likely on my way to the beach.  A vacation with my family and some good friends that I've been looking forward to for months!  Scenes like the one above will be upon us in just a few short hours and I am so thankful!
Some bits of inspiration for your weekend that I rounded up for you from around the internet…
For those who might want a new breakfast treat this weekend, might I suggest this blueberry scone recipe.  
And because it's summer, tomatoes are in season, and I find myself eating a cheese and tomato sandwich almost everyday, this recipe looked amazing.  It even inspired me to make roasted garlic mayonnaise.  Which, I haven't done.  But the fact that I thought about it counts, right?
Looking for some inspiration for your home?  My sister, Sherri, just had her first baby five weeks ago yesterday, and she did a fantastic job with her little girl's nursery.  I love her simple yet tasteful style.  And, my girls have been asking for a pale pink bedroom ever since.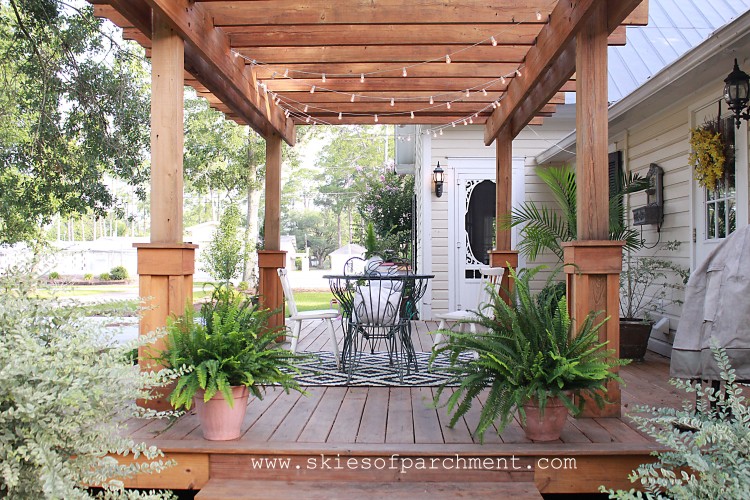 Outdoor living has become a treat for us in our new home due to our large front porch.  But when I saw Clarita's backyard pergola I was instantly missing my Georgia backyard.  You'll be in awe of this transformation, and even if you don't build something, you'll at least want to pot some ferns or cut some greenery to enjoy.
We all know someone who is suffering in some way or another.  Is it in vain?  Never.  This post, from Desiring God, is a great read, pointing us back to some of the true reasons that we might suffer, reminding us of the greater purpose in pain.
Many of my friends are scattered around the globe and it is such a joy to follow each one and see how the Lord is using them to further the gospel.  This post about what people eat in Burundi was quite interesting.  You can also read in earlier posts on their blog about ways to help meet some of the hunger needs in that nation.
I'm not involved in Women's Ministry at our church, but I do participate in events and I'm always interested in books that pop up speaking specifically to women, with a biblical perspective.  The Gospel Coalition has partnered with Crossway in the publication of a new book.  Listening to the hearts of Gloria Furman and Kathleen Nielson in this video interview about the book, Word-Filled Women's Ministry:  Loving and Serving the Church, has me wanting to purchase one for myself as well as all of the Pastors and Women's Ministry leaders I know!  It comes out at the end of the month, but you can pre-order a copy on Amazon right now.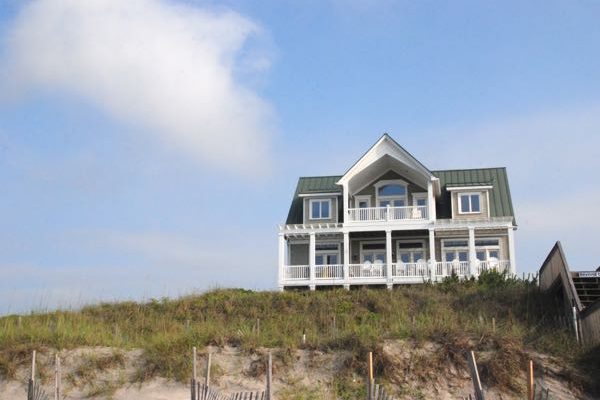 And, finally, because I'm going on vacation and need this reminder again, a post from Emily Freeman about what everyone should know about vacation.  My favorite line from her post:  Because if you can't settle in to your real life, you won't be able to settle in on vacation.
This weekend, whether you're at home or on vacation like me, let's settle into our lives, be content where God has placed us, look for His hand at work, and rejoice in the hope that we have in Christ.